I'm Sarah and I've worked in marketing for over 15 years. I love marketing. I have always been interested in people and psychology, which has such a huge impact on my approach. I describe myself as an inquisitive marketeer and never stop learning. 
I work with a wide range of companies and charities who want to generate leads from social media. I help them to cut through the noise and stand out from the crowd using paid social media campaigns and solid social media strategies.
I love being outside and I surround myself with the countryside at every opportunity, whether that is running, walking or cycling or pitching up my tent with my kids!
Whatever stage you are at with your business, I am here to help guide you through the overwhelm, get confident with how social media fits in to your wider marketing strategy and help you to take your business to the next level.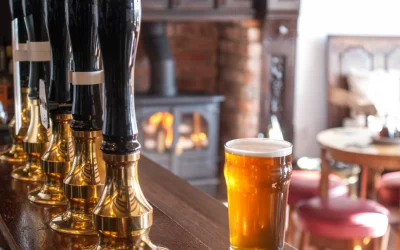 How a series of bespoke social media training sessions helped pub chain Wells and Co upskill their partner pubs helping them improve their use of social media.
Sarah offers the best kind of advice – informative, insightful and encouraging, in a no-nonsense presentation in a friendly environment. For any small business owner…..I would highly recommend attending one of Sarah's workshops and taking her advice.'
Ali Conway, Rambling Stems
Sarah did an excellent job at helping us to focus on our target audience establishing a clear direction on which channels we should use and how we could use them more effectively. She also helped us create a pragmatic plan for creating engaging content that could be managed without a huge investment in time and budget. I have no hesitation in recommending Sarah@Wildly Social for anyone who needs help in establishing a more effective digital strategy. 
Liz Rice, Business Development Director, Metro Production Group
Sarah's advice and training was hugely useful in helping us maximise the impact of different social channels. It has helped The Dolly Show team use social to better engage with fans, introduce new performances and venues and celebrate the talent of the amazing Dolly Parton
Ben Verinder, Director, Chalkstream
Enquire about my services
From paid social media strategy development, to social media training, to content creation, to auditing how you're currently running your platforms.
Fill in the short form by clicking on the button below and I will be in touch.
Fill in a short form